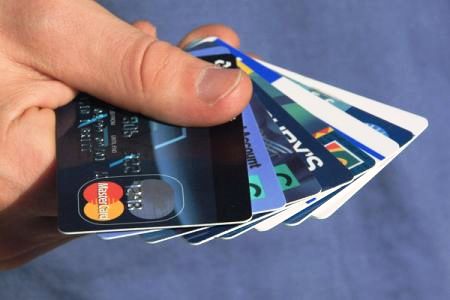 We've said many times before that we still use credit cards, but we don't keep balances on them. We do this in order to simplify our finances by not carrying around cumbersome cash and being able to download our transactions to our personal finance software.
We also use the cards in order to reap rewards. For us, travel rewards are especially tempting because we love to go to new places. There is a caveat, though; we have to pay an annual fee for the privilage of being able to access those rewards.
When we selected the credit cards that we would use for our everyday expenses, we had to decide whether or not the annual fee was worth the rewards. Since we got married and went on our honeymoon this year, it was a no-brainer. The cards we signed up waived the first year's annual fee and gave us a substantial amount of points to get us started. We used these rewards for our honeymoon and redeemed over $1,000 worth of hotel lodging.
Since we've decided to keep the cards, an annual fee has posted to our accounts, on the order of ~$50. We believe that the rewards will greatly outweigh the fees that we will have to pay.
Image from: Fortune Watch.